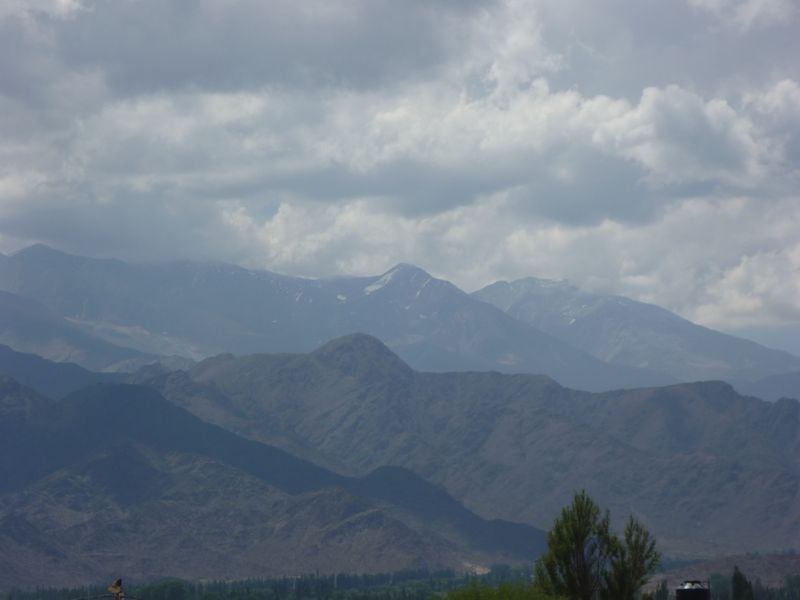 November 2011
After two weeks of urban life in Buenos Aires we decided to take a break from the speed, stress, pollution and noise of the city and head up North. It was a nice spring so we thought we would visit Salta and Jujuy before the temperature got too high. The mountains, the aridness, the desert… we were eager for those exotic landscapes and peaceful lifestyle.
Like many (many) tourists before us and on everyone's advice, we took the conventional road from Jujuy to Tilcara, Humahuaca, Iruya, Purmamarca and Salta. It took us a week to visit those beautiful small villages but at the end of that week, we were frustrated. Because it was our first backpack trip we followed the tour described in our paper guide and we happened to meet tons of French people. We all took the same buses, same pictures, slept in the same hostels, ate in the same restaurants. Not that the guide wasn't of good advice, but it was so upsetting to backpack and meet no one but foreigners. So when we got to Salta we decided to go wild, where no tourists go.
Off the track route:
That means that instead of taking the highroad to go down to San Miguel de Tucumán, we took the sand road that's been there forever. Without having any idea of what was waiting for us we planned to stop at Cachi, Molinos, Angastaco, Cafayate and Tafí del valle before taking the coach back to Buenos Aires. You've probably guessed by now that this was the best decision we could possibly make. Not only did we see fantastic landscapes, slept in beautiful original places, ate excellent food, but more importantly we met the locals. Happy and amused to see foreigners struggling to get to their village, the persons we met left us nice memories. Struggling… I read this word now and I smile. We really struggled to do this part of the trip. It wasn't impossible to get around, just very long, uncomfortable and restraining. The local buses were our best (and only) friends.
Of course their route is made and planned according to the locals needs ( as there really are very few tourists, and most of them rent a car). Usually there's only one bus a day -in the morning-  but if you're lucky there might be another one in the afternoon.
Getting to Cachi was easy from Salta. We hoped on a bus and enjoyed the scenery. After a week of dry land deprived from all vegetation, this road was like going into the jungle.
I want to say that I fell in love with Cachi but then I think of the other villages and… well, I can't fall in love them all! But there was something special about Cachi, something picturesque that the others didn't have; streets arranged enough for the village not to look gloomy, but typical enough for visitors not to feel they are in some kind of tourist trap.
The surroundings are fantastic, especially when the sun sets
In this line of villages I'm afraid there's not much to do but walking and sightseeing. The central little park is always a nice place to seat and… well, farniente. We met a man who was very happy to tell us there were Indian ruins to see but…
the Quilmes ruins or the Pucará of Tilcara were much better!
The central park
However, the lovely little church of the village is worth it. The ceiling and benches are carved in  beautiful cactus wood
No hostel in Cachi but a very nice and cheap camping
Tip: there's a very nice small vegetarian restaurant on the Church's little street. The owner was very warm and friendly, we ate all together and sent a fabulous evening. We also tried the big restaurant next to the bus stop but the food and prices were deceiving.
We only stayed a night in Cachi but a year and a half later I still think about it with nostalgia and keep it as one of the best places we visited in North West Argentina.
February 14, 2013