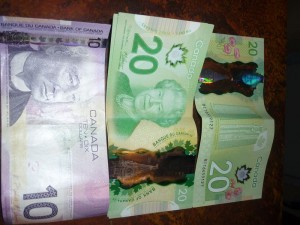 For those like me who like numbers, here is a summary of the costs for our 52 days crossing Canada.

Accomodation
Thanks to our couch-surfing hosts and friends!
Transportation
I have to apologize I can't really tell about city buses distance, obviously it's hard to measure, but sometimes you cannot avoid to pay for it, especially in huge cities!
Food
Thanks again to our friends!
Distribution (%)
February 20, 2013